Academic programming
Montessori Bilingual Academy of Rockledge offers a welcoming, stimulating environment that cultivates your child's independence, self-esteem and social & academic potential, with an individualized curriculum that will lay the foundation for a lifelong love of learning.
Mixed Ages Group Classes
Classes are characterized by simplicity, aesthetics and order to meet the needs of each child. The focus of the environment is on fostering basic trust in the child in an environment where the adult is caring, respectful and responsive to the toddler's physical, emotional and psychological needs. It conveys the message of unconditional love and acceptance.
Montessori Bilingual Academy of Rockledge provides a warm, energetic, educational home. The child will acquire a love for learning, which will ultimately help them achieve their full potential. Our goal is to inspire children to be social, caring, and responsible human beings. Our classrooms are prepared with highly qualified Montessori certified teachers. The multi-age classrooms allow for children to learn from one another, work as a team, and learn to collaborate together.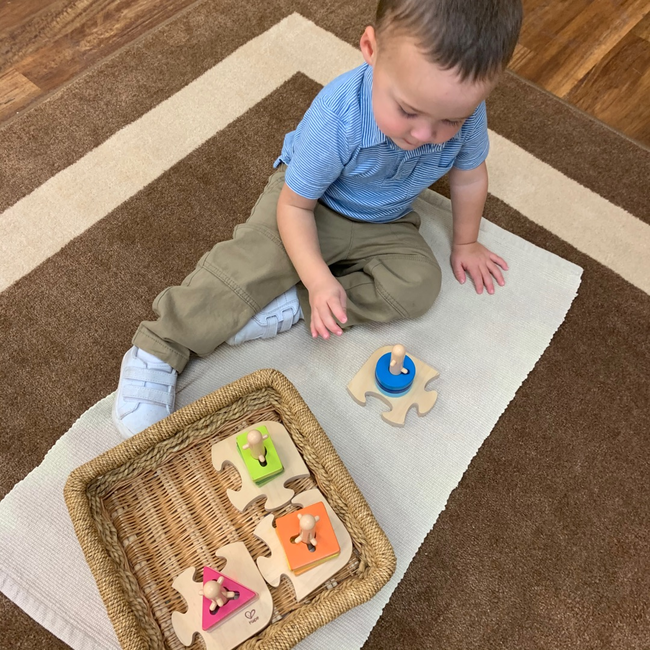 Toddler Program (Ages 12 months – 24 months)
Our Toddlers program is designed to address the needs of this early developmental period by focusing on the processes of independent exploration, learning, and the joy of discovering the world. Toddlers receive responsive, individualized attention to help them with practical life skills, sensorial exploration, language development, development of fine and gross motor skills, investigation of the natural world through science, and an appreciation of art and music.
Toddlers enjoy group activities including songs, stories, movement, Spanish, Art and Music Together outdoor play, and snacks. Materials are carefully selected and prepared for children in this critical stage of learning and discovery.
Curriculum
Language
The primary focus at this age level is language enrichment. A vast exploration of language is done in this age group where students explore the language through their senses. They will start to develop spoken language and learn how to communicate with others. We support these milestones through books, songs, poems, and language materials. All activities are aimed to support new vocabulary and encourage open communication. Dual-Immersion in Spanish is also implemented daily, and children will hear, recognize, and learn both languages simultaneously.
Practical Life
In the Montessori Classroom, the child has the ability to choose to work themselves, they are able to complete purposeful tasks found in the real-world. In the Practical Life Curriculum, children are taught everyday jobs such as cleaning (sweeping, dusting, dusting, washing, polishing), gardening (caring for plants, nature, and the environment). It allows the child to gain independence and self-sufficiency. Children gain self-confidence by completing their work independently and master the skills to successfully complete the tasks.
Motor Skill & Problem Solving
In the Montessori Classroom, each child is evaluated and a curriculum is adapted specifically for them. We believe each child is their own individual person and must be treated as so. Our curriculum is based on the child's development, and formulate it to meet their basic needs and standards. We develop activities for the child to understand cause and effect, make choices, solve problems, and pursue goals. All activities also focus on fine and large motor skills.
Grace and Courtesy
We strive for every child to learn and understand the importance of respect, consideration, grace, and courtesy. Mixed-age groups allow for the child to communicate with others, to learn from others, and to collaborate together. Our educators will show the child courteous interactions, instead of constantly correcting the child's behavior. These interactions are ultimately imitated by the child.
Tuition and Schedule
Toddler (1 – 2½ years):
Half-day: 8:30 am – 11:30 am $964/month
Full day: 8:30 am – 2:30 pm $1183/month
Extended day: 7:00 am – 6:00 pm $1390/month
Toddler (2½- 3½ years):
Half-day: 8:30 am – 11:30 am $838/month
Full day: 8:30 am – 2:30 pm $1097/month
Extended day: 7:00 am – 6:00 pm $1310/month
Toddler Annual Fees
$200 Registration Fee
$350 Incidental Fee
A limited number of spaces are available each year. Please contact us to find out more!
Primary Program (Ages 3½ – 6 years)
This is a 3 year program. It allows for the older children (Kindergartners) to become the leaders, mentors, helpers, and role models to the younger children. In return the younger children, admire the older children and successfully learn from their peers.
We provide intriguing learning materials that encourage engagement and a joy of learning. Students learn through hands-on experience, investigation, and research. They become actively engaged in their studies, rather than passive listeners.
Curriculum
Practical Life
Allows the child to successfully complete complex activities that must be performed in order to achieve results. It allows the child to comprehend and execute functioning skills. Allows for concentration, and it prepares the child for writing by strengthening fine motor skills. The child will comprehend problem-solving which is the foundation of creative expression, including science, math, programming, writing, art, engineering, and athletics.
Sensorial
Provides didactic material aiding the child's exploration of certain aspects of the environment such as dimension, color, texture, temperature, length, shape, etc. Allows the child to arrange, classify, and describe the impressions of the surrounding world. Many of the sensorial activities are directly related to math and geometry concepts and help create an order for your child's mind in preparation for mathematical concepts.
Mathematics
Consists of a sequence of materials that begin with the concrete and finish with abstract concepts. This assists the child to comprehend concepts of numbers, symbols, operations, sequencing, and memorization of basic facts.
Language
Allows for oral language development and nomenclature. We introduce the phonetic sounds of the letters, which allows the child to build simple words then sentences with a movable alphabet. The children will be able to express themself through writing, basic grammar, and literature.
Cultural Activities
Includes art, geography, zoology, botany, history, music all of which allow for an overall richness in the Montessori Curriculum. It provides the children with a knowledgeable foundation of the world around them.
Tuition and Schedule
Primary (3.5-6 years):
Half-day: 8:30 am – 11:30 am $778/month
* no half-day option for Kindergarten
Full day: 8:30 am – 2:30 pm $1068/month
Extended day: 7:00 am – 6:00 pm $1282/month
We do not currently offer the Florida VPK program.
Primary Annual Fees
$200 Registration Fee
$350 Incidental Fee
A limited number of spaces are available each year. Please contact us to find out more!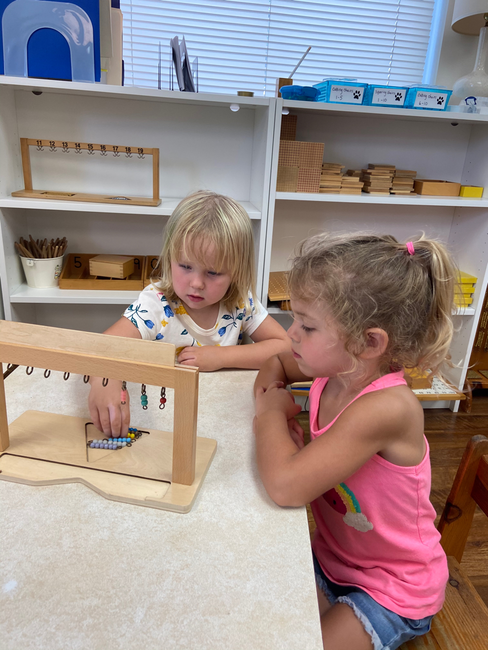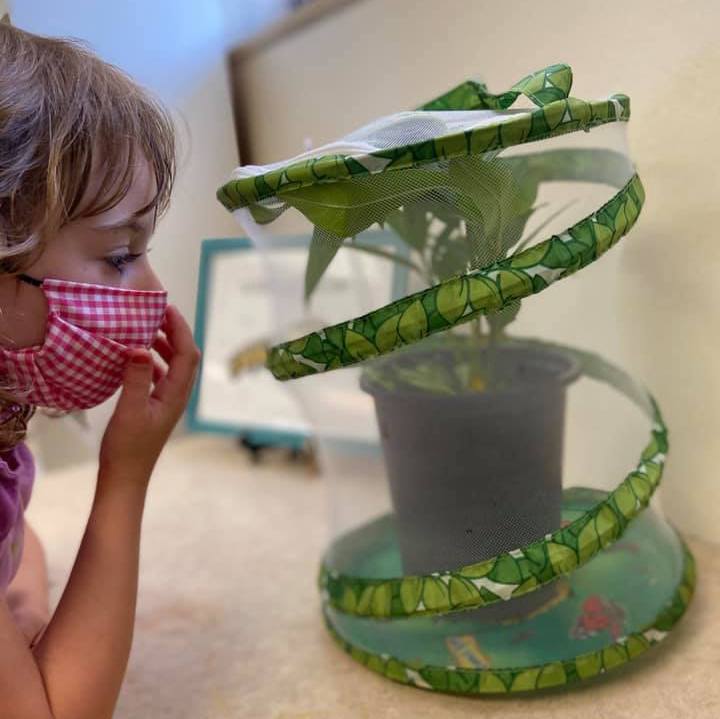 Elementary Program (Ages 6 – 9 years)
Tuition and Schedule
Elementary 1st – 3rd Grade:
Full day: 8:00 am – 3:30 pm $1097/month
Extended day: 7:00 am – 6:00 pm $1330/month
Elementary Annual Fees:
$200 Registration Fee
$300 Incidental Fee
$95 Book and Testing Fee
We are now accepting applications for Upper Elementary (grades 4-6) for Aug 2024
+ Enrichment Program
All Enrichment Programs are optional and are held at our campus following School-Day dismissal. The activities are held by qualified, third-party professionals, thus all payment and registration is conducted through the individual organizations.
Monday: Soccer Shots. Offered for children 2 years and older
Tuesday: Dancing Little Stars: Ballet and Tap
Wednesday: Stretch-N-Grow. Offered for Toddlers and Primary classes.
Every Friday is "Art Friday" and is included in tuition. Art education is offered to all students during regular school hours.
For more information about our enrichment programs, please contact the school office.