A School In Your Community
We are a Montessori School, serving children in the Space Coast area with a Dual-Language Immersion Program. We accept children ranging from 12 months to 9 years of age.
Our curriculum and classrooms are specifically developed to gather the interest of each child, motivate them to complete and master their work. Our classrooms are fully equipped with Montessori Materials which allows each child to develop basic problem solving and observational techniques. Soon the child will begin manipulating the materials to allow the child to obtain concrete knowledge and gradually work towards comprehending abstract concepts.
Language
Primary focus at this age level is language enrichment. A vast exploration of language is done in this age group where students explore language through their senses. They will start to develop spoken language and learn how to communicate with others. We support these milestones through books, songs, poems, and language materials. All activities are aimed to support new vocabulary and encourage open communication. Dual-Immersion in Spanish is also implemented daily, and children will hear, recognize and learn both languages simultaneously.
Practical Life
In the Montessori Classroom the child has the ability to choose work themselves, they are able to complete purposeful tasks found in the real-world. In the Practical Life Curriculum, children are taught every day jobs such as: cleaning (sweeping, dusting, dusting, washing, polishing), gardening (caring for plants, nature, and the environment). It allows the child to gain independence and self sufficiency. Children gain self-confidence by completing their work independently, and master the skills to successfully complete the tasks.
Grace and Courtesy
We strive for every child to learn and understand the importance of respect, consideration, grace and courtesy. Mixed age groups allow for the child to communicate with others, to learn from others, and to collaborate together. Our educators will show the child courteous interactions, instead of constantly correcting the child's behavior. These interactions are ultimately imitated by the child.
Problem Solving Skill
In the Montessori Classroom, each child is evaluated and a curriculum is adapted specifically for them. We believe each child is their own individual person and must be treated as so. Our curriculum is based on the child's development, and formulate it to meet their basic needs and standards. We develop activities for the child to understand cause and effect, make choices, solve problems and pursue goals. All activities also focus on the fine and large motor skills.
What Makes Us Special?
Our students have the opportunity to find out just who they are, on their own timetable, in a child-centered environment where their individuality is cherished.
Experienced Faculty
A warm and nurturing environment with a professional and well-trained, experienced faculty.
Innovative Learning
An innovative learning environment that fosters deeper thought and stimulates questioning and student-led research.
Parent Involvement
Opportunities for parent involvement in the school's culture.
Natural Play Areas
Natural play areas and gardens that the children assist in caring for, promoting responsibility and independence.
Love & Care
Home-like learning environments that the children assist in caring for, promoting responsibility and independence.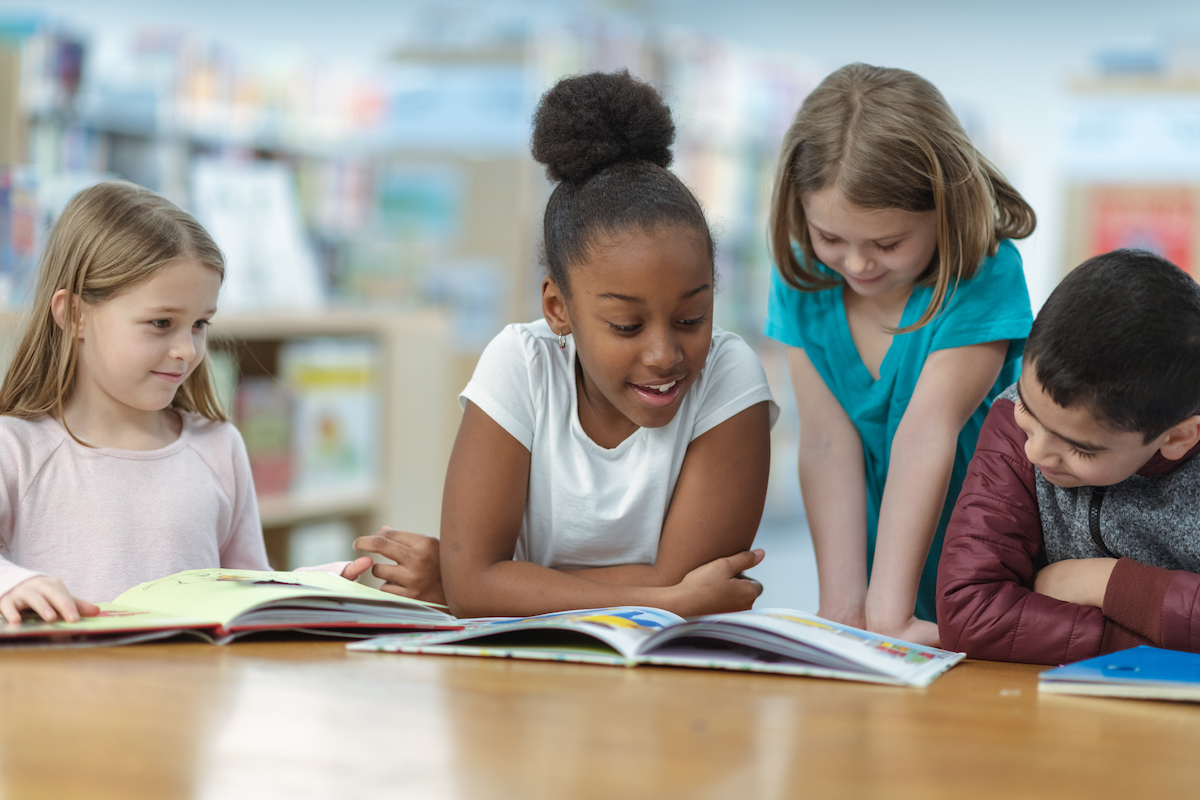 Mixed Ages Group Classes
Classes are characterized by simplicity, aesthetics and order to meet the needs of each child. The focus of the environment is on fostering basic trust in the child in an environment where the adult is caring, respectful and responsive to the toddler's physical, emotional and psychological needs. It conveys the message of unconditional love and acceptance.
Montessori Bilingual Academy of Rockledge, provides a warm, energetic, educational home. The child will acquire a love for learning, which will ultimately help them achieve their full potential. Our goal is to inspire children to be social, caring, and responsible human beings. Our classrooms are prepared with highly qualified Montessori certified teachers. The multi-age classrooms allow for children to learn from one-another, work as a team and learn to collaborate together.
The Child
For a child to reach the highest potential, they must develop certain aspects including: a healthy self-concept, independence and self-reliance. Obtain the ability to adjust and think reflectively. Comprehend values and beliefs. Learn to be sensitive and accept human relationships. Appreciate nature, culture, and the world that surrounds him. All of this attributes are shown to our students and are reflected daily through out our curriculum.
The Educators
The role of the Montessori Educator differs considerably from that of a traditional teacher.
The teachers:
Observe and assist the child according to the child's individual needs and interest.
Recognize periods of readiness and to demonstrate the correct use of the material to the children.
Reinforce in a positive manner.
Encourage a hesitant child when necessary.
Divert a child who chooses material beyond his/her ability when necessary.
Protect the child's integrity and allows the child to have the freedom of choice to make decisions. The child's decisions are expected to reflect a sense of responsibility. He/She is helped by the Educator who is firm and consistent, yet patient and gentle.
Provide an atmosphere of caring, compassion and trust between teacher and pupil.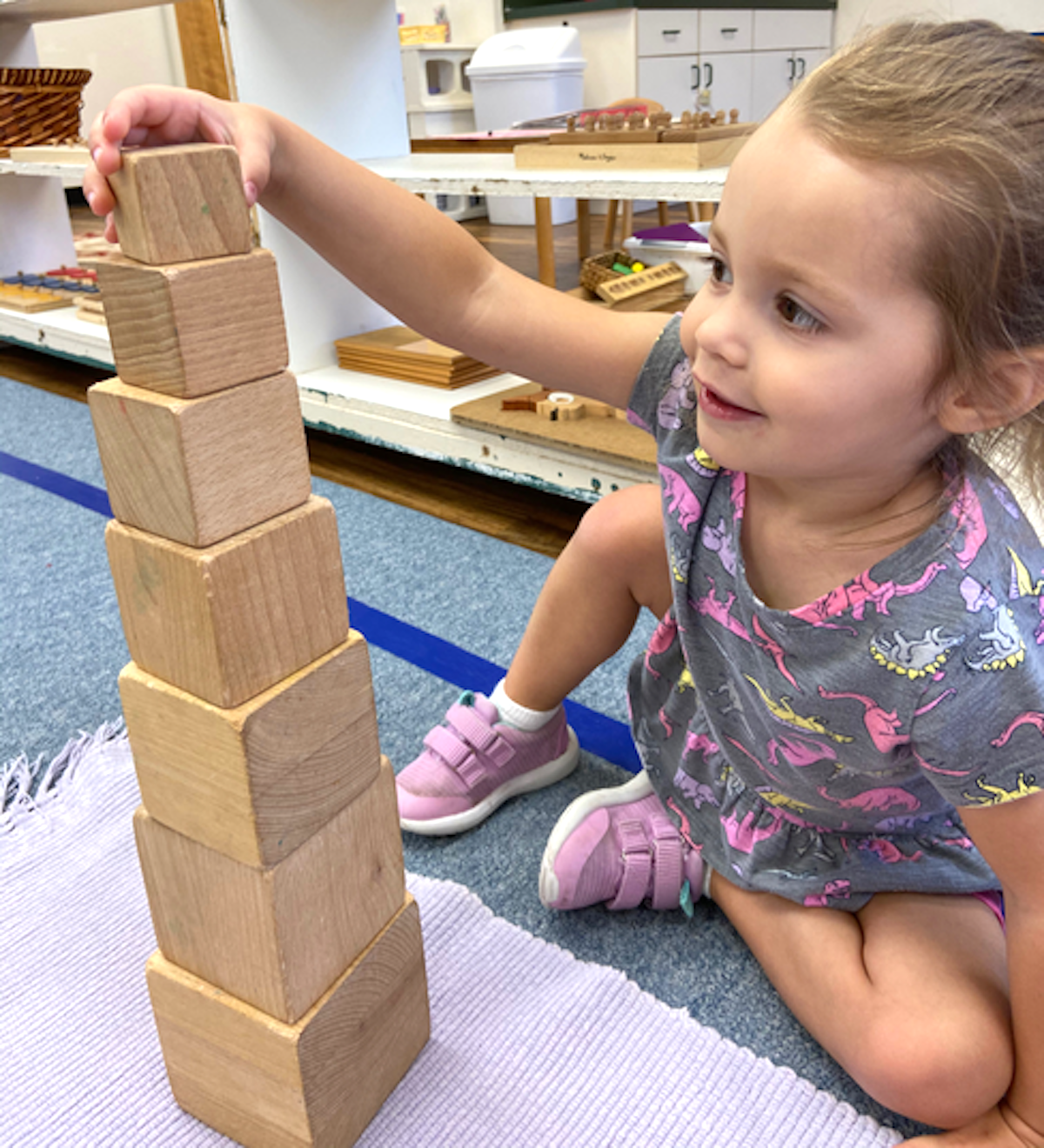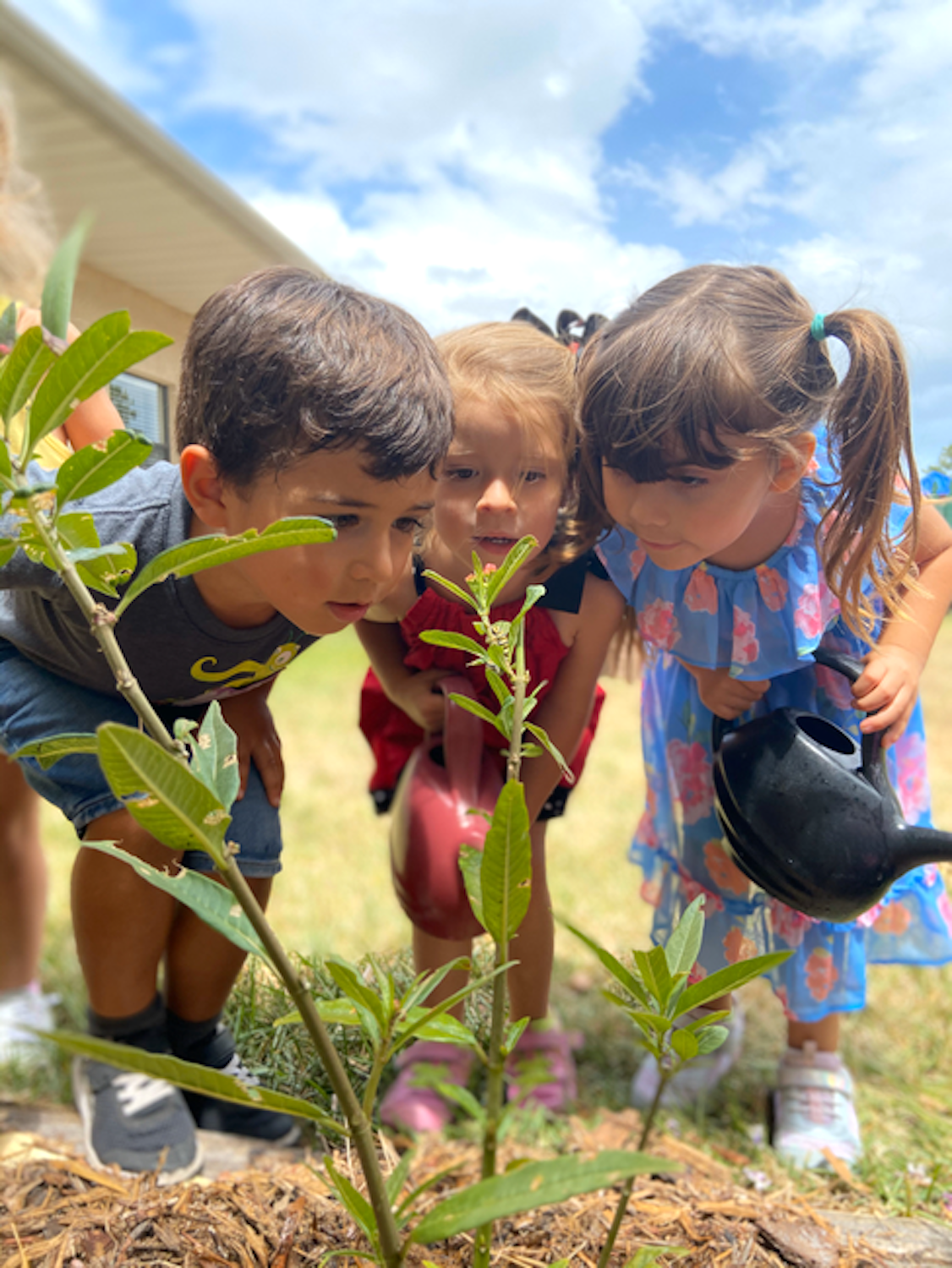 Admissions
The process begins with your school tour to visit our school. Following your tour and meeting at our school we invite you to observe one of our classrooms to see how our certified Montessori instructors interact with our students. You'll notice how well the children interact and self-direct their activities, sharing with others and learning at their own pace.
Parent Testimonials
"Very impressed with the program offered for my 4-year-old child. The curriculum stays true to the principles of Montessori and the teacher creates individualized work for each student to complete along with group lessons, art, and science projects. I would highly recommend this school!"
"best school around …the techniques used for my child are unique to his learning ability and go unmatched compared to the teaching styles used in other public and private schools. I've tried them with my child and he struggled so much but after reading into and researching the Montessori method, and enrolling him, my child has excelled. Also living in FL Im not bilingual and this state has great diversity so him learning a second language at his age is such a plus!!! Five stars…I would recommend to anyone who cares about their child's education and future"